WINTERCAMP

WINTERCAMP

2023

2023
Its true! The Wintercamp is coming back. From Januar to March 2023 the "Sportclub Waldschlössli" will be transformed once again to Switzerlands most intimate community house – featuring decoration, workshops, lectures and of course our famous parties. Join us for one or more weeks of joy.
Each booking includes much more then only your accommodation.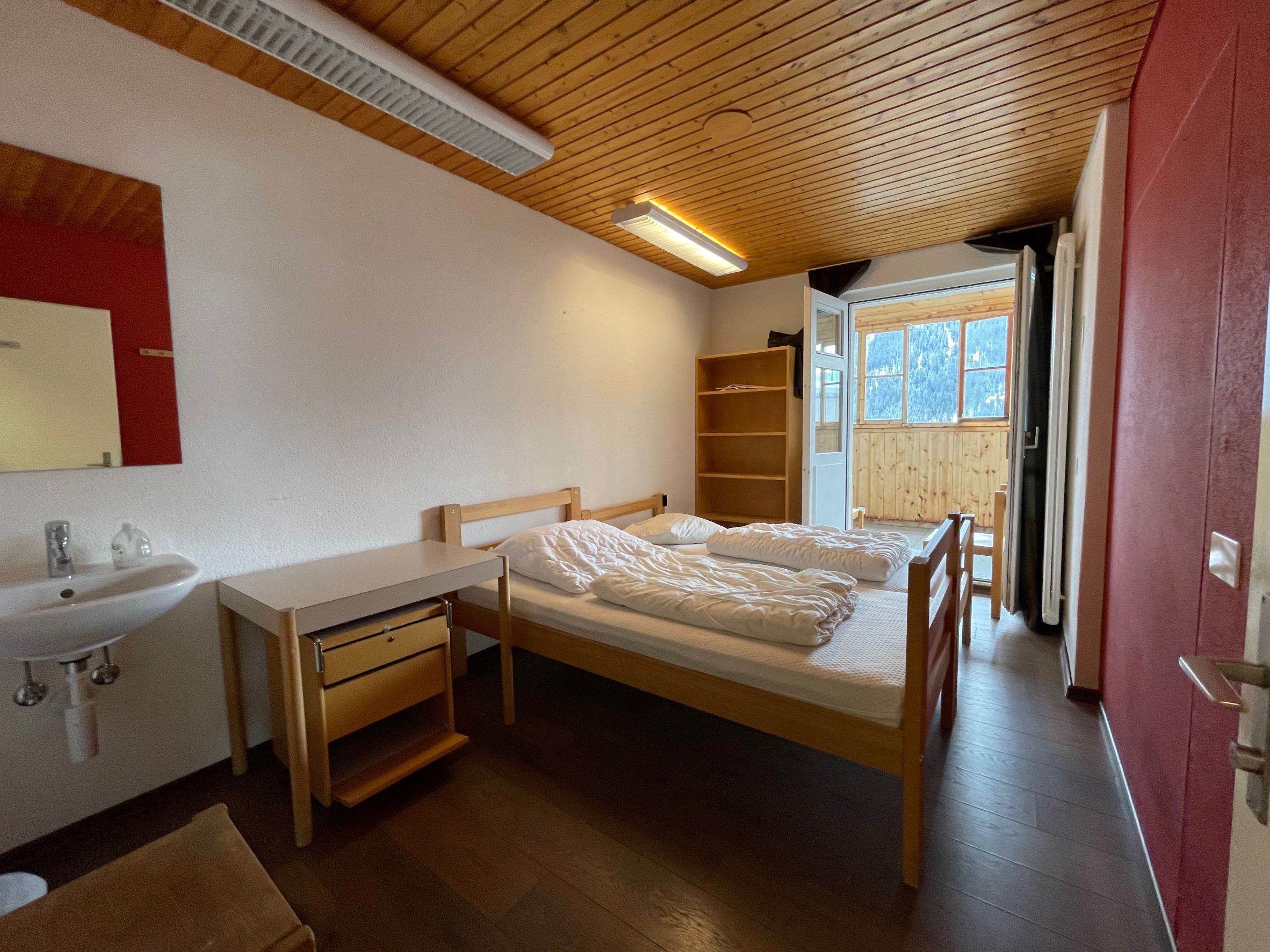 Stay with us
Book for one or more weeks. Stay in a dorm room with others or in a private accommodation with or without ensuite bathroom.
EAT with us
Every booking includes "half-board-plus" with 7x breakfast buffet and a 3-course dinner on 6 days. You may fill your DIY lunchbox from the breakfast buffet to take with you to the mountains.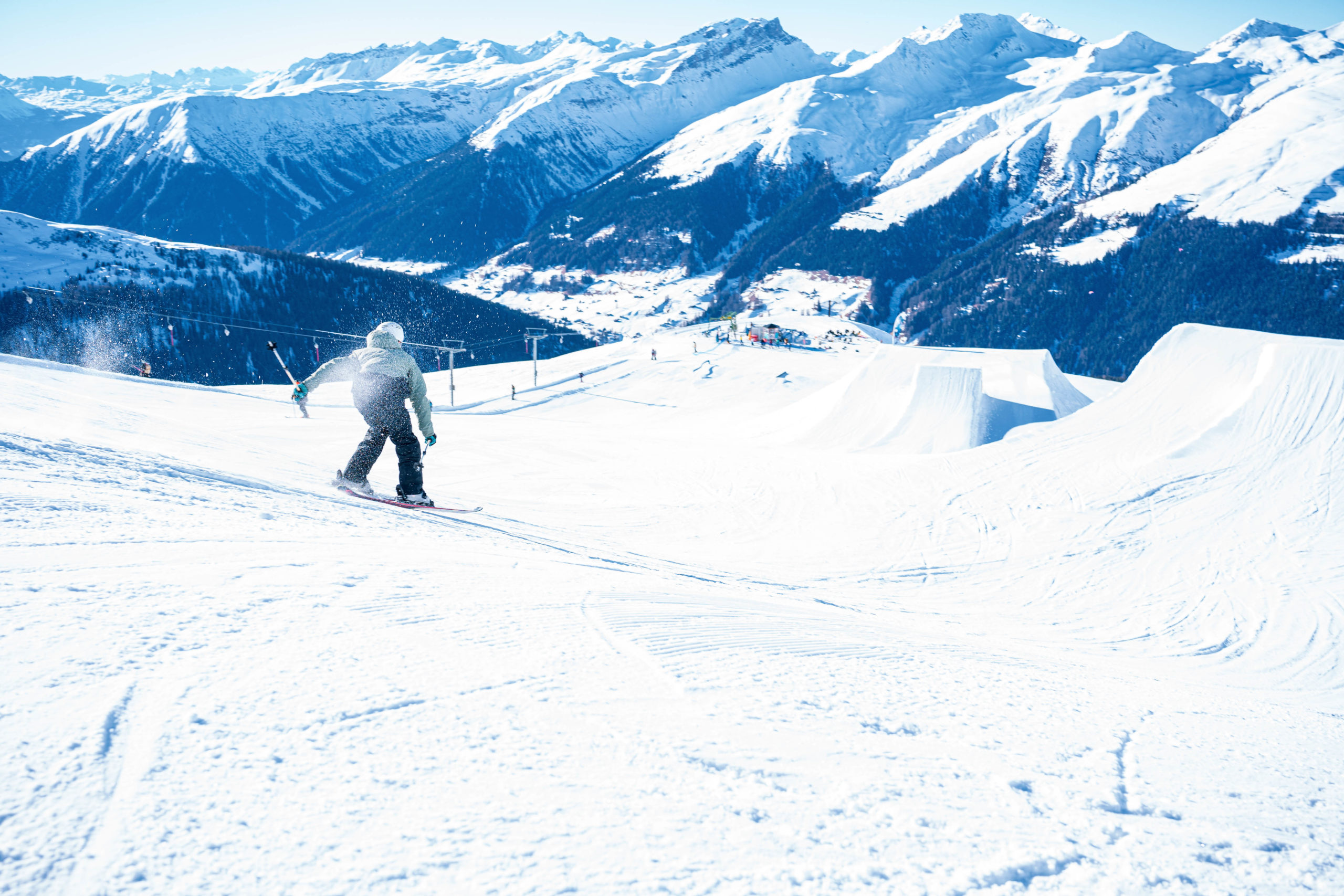 SKI OR BOARD WITH US
A 6-day-ski-pass for the entire Davos Kloster Mountains region - worth more than 360€ - is already included in your stay.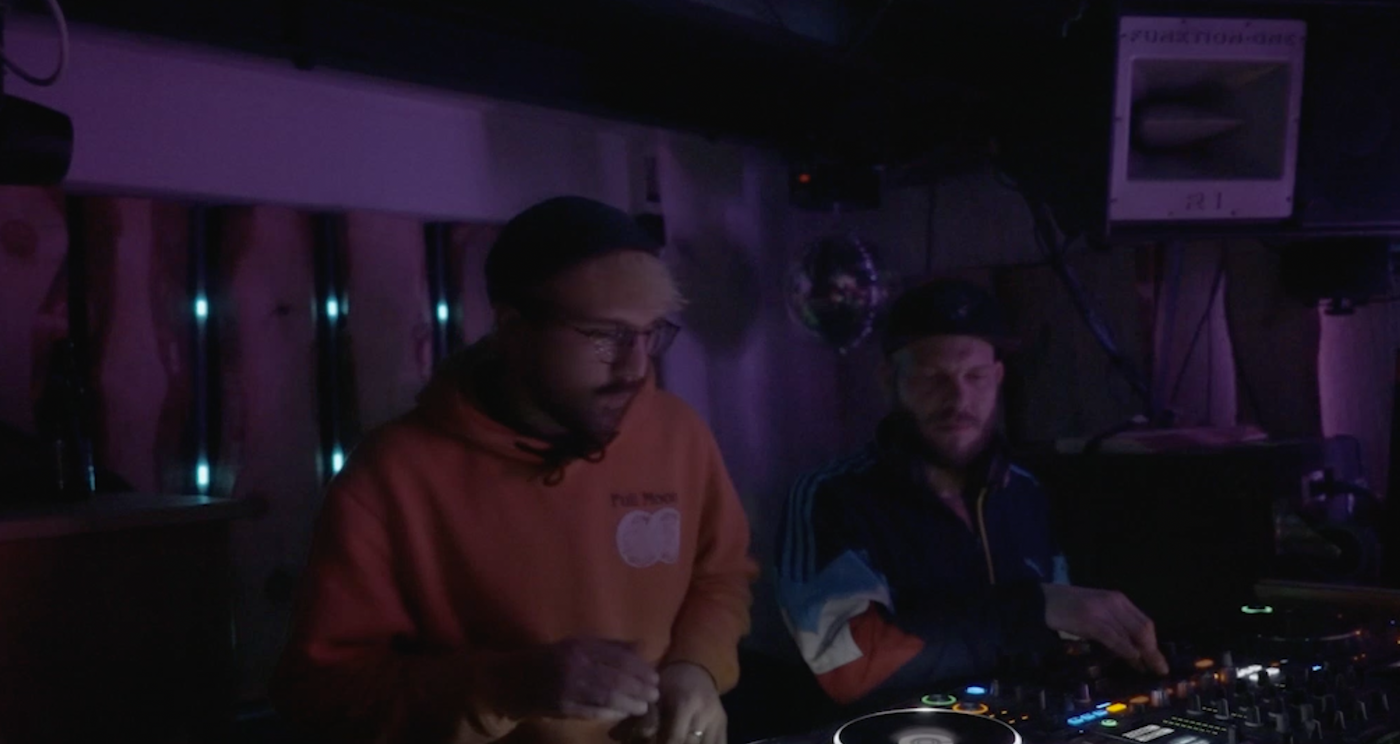 Party with us
We built a cosy little techno club with a not so little soundsystem into the basement of our club. The club opens at least twice per week. Be warned: not everyone makes it to the mountains the day ahead.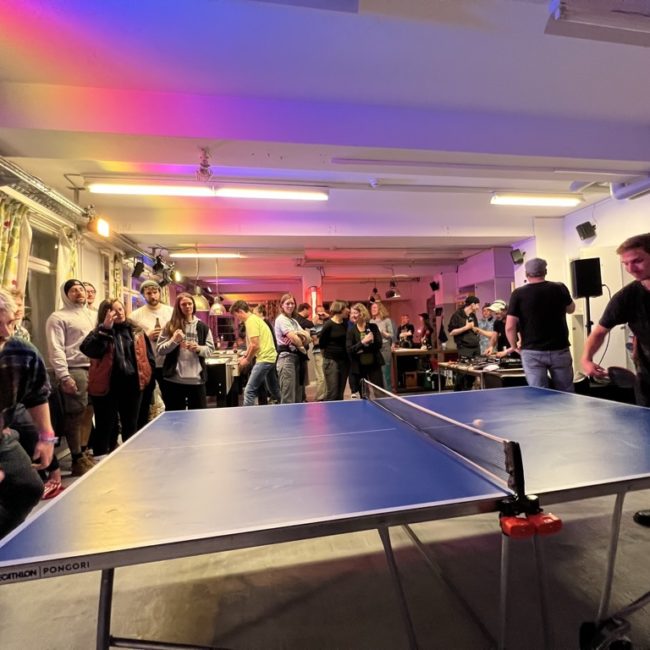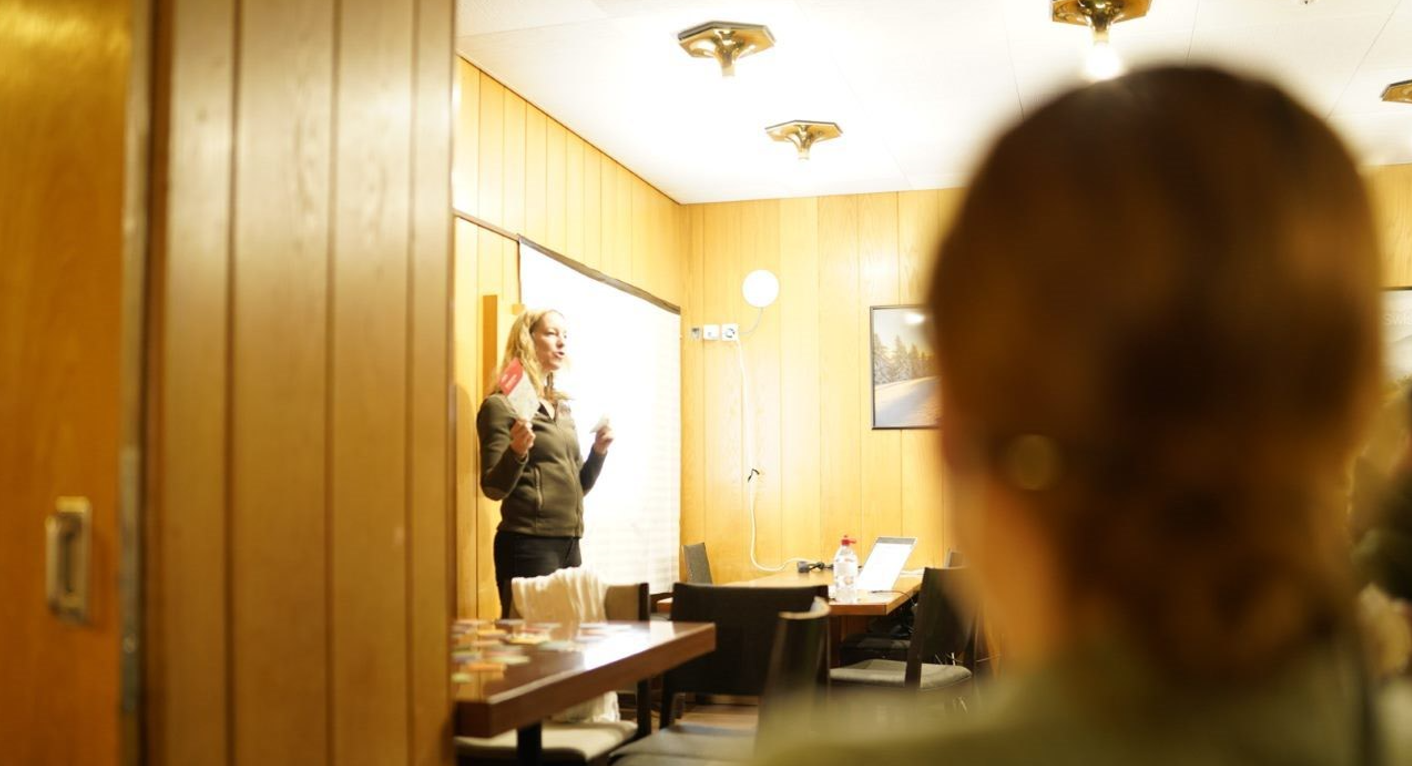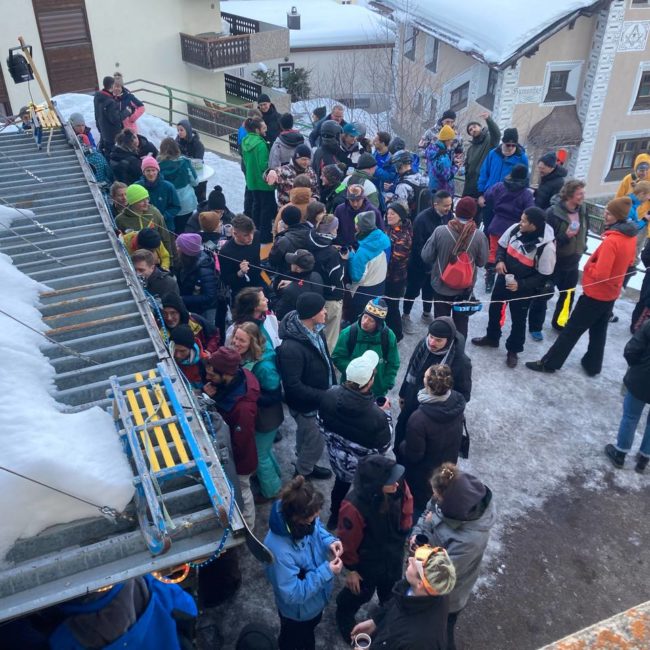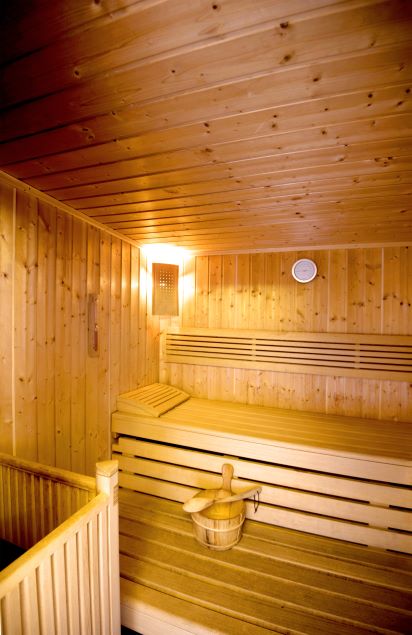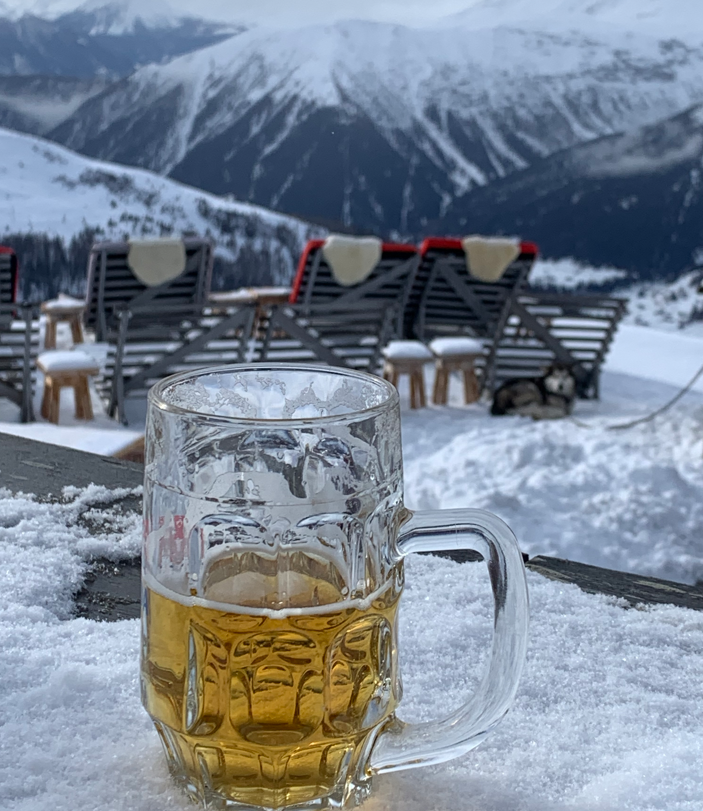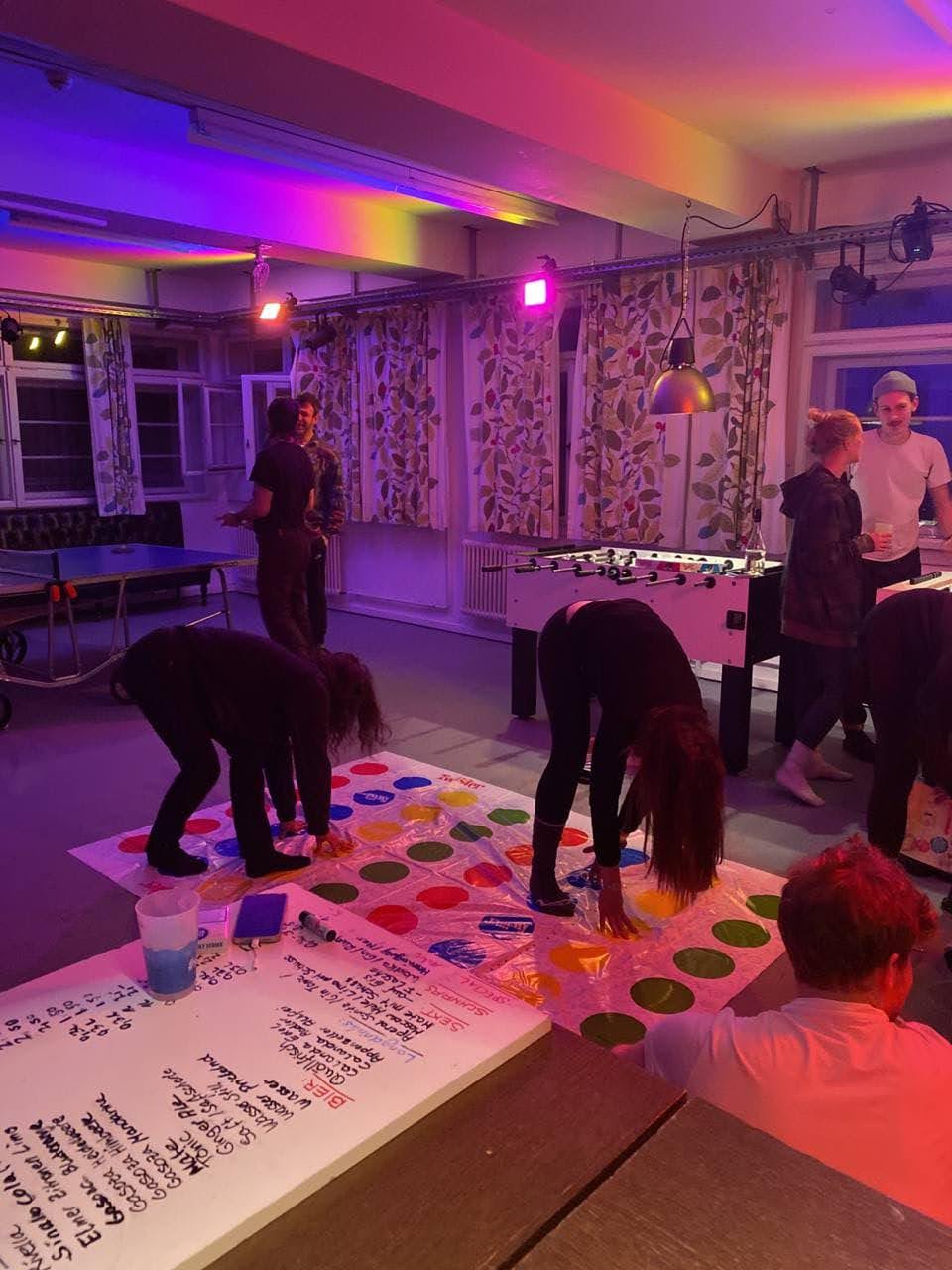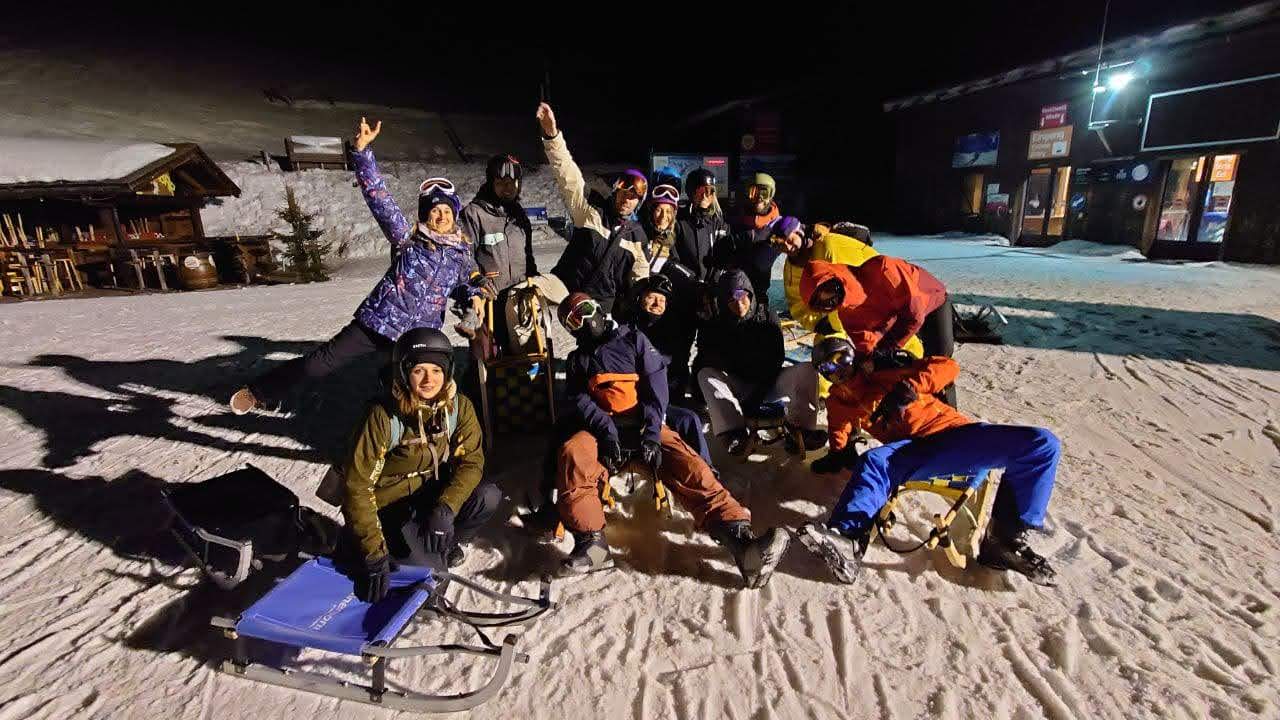 The "Sportclub Waldschlössli" is located in the center of the Davos-Platz district with all 5 AREAS of the DAVos-Klosters ski resort at your fingertips.
Each week features at least 2 extensive club nights. Then there is our "Glühwein openair party" and, beeing who we are, there is many other options to make or find some party almost every night of the week. We are currently inmidst our booking process.
a lineup will be published later right here.
The wintercamp is an immersive project. We invite everyone to participate not only through their presence. 
we would like as many of you as possible to think of something they can contribute. From Workshops to YOGA, from funny games to tricky challEnges. THERE is space for almost everything you can think of.
To become part of the scheduled program, please send us your idea for contribution using this form. You may also offer anything spontaneously.